A seriously fun
Metal, Hard Rock
& Talk Livestream
join other headbangers and livestream lovers from around the world for a heavy music and chat show like no other! Part radio, part video, part podcast... all metal!
Weekly live shows featuring new music, old favorites, hilarious topics, and the best community around.
Come hang out and get rocked with full force —
next live episode: where do you want to watch?
Last Episode: 146
April Fools 2: Squeedlie Boogaloo #SaxySamsquatch
Despite a horrible, horrible side journey into the mystical realms of the saxsquatch (seriously, check out the YT channel) as my slightly late fools day joke, tonight was an absolute banger, with new tracks from Gojira, Lunar Shadow and Exanimate, punctuated with great heavy metal saxophone. By the end it was a wild psychedelic saxy showdown for all! I bet you would have loved it, so you should probably come next time. We're just normal friends with abnormal everything else 🖤
Hey. I'm Crim.
Heavy music and live shows are some of my greatest passions.
Being a live streaming DJ is my way of loving life and connecting more people with the blast beats that move us, the technology propelling us forward, and the friends we haven't met yet. I hang out every week playing metal, talking shit, and having a great time chatting live with listeners all around the globe. You don't have to be a hardcore metalhead or trve cvlt to hang with us in the hug pit... Bring your sense of humour, an open mind, and come let me put some great tracks in your ears with full force. Everyone is welcome, and everyone is what makes Fullforce Radio so awesome. Come watch, already!

I stream everywhere you love to watch and make a lot of different content, but FFR's true home is the community run, blockchain powered MSPwaves social interactive broadcasting network. There's a lineup of rad djs with all sorts of topics and you can check out the full schedule at the station website. The master mix tape
The epic playlist of imminent headbanging: every song from every episode of FullForce Radio, ever.
Follow the show & Crimsonclad
Join me for live chat on VimmTV, Discord, Twitch, YouTube, Theta and Trovo, or browse past episode playlists on Spotify.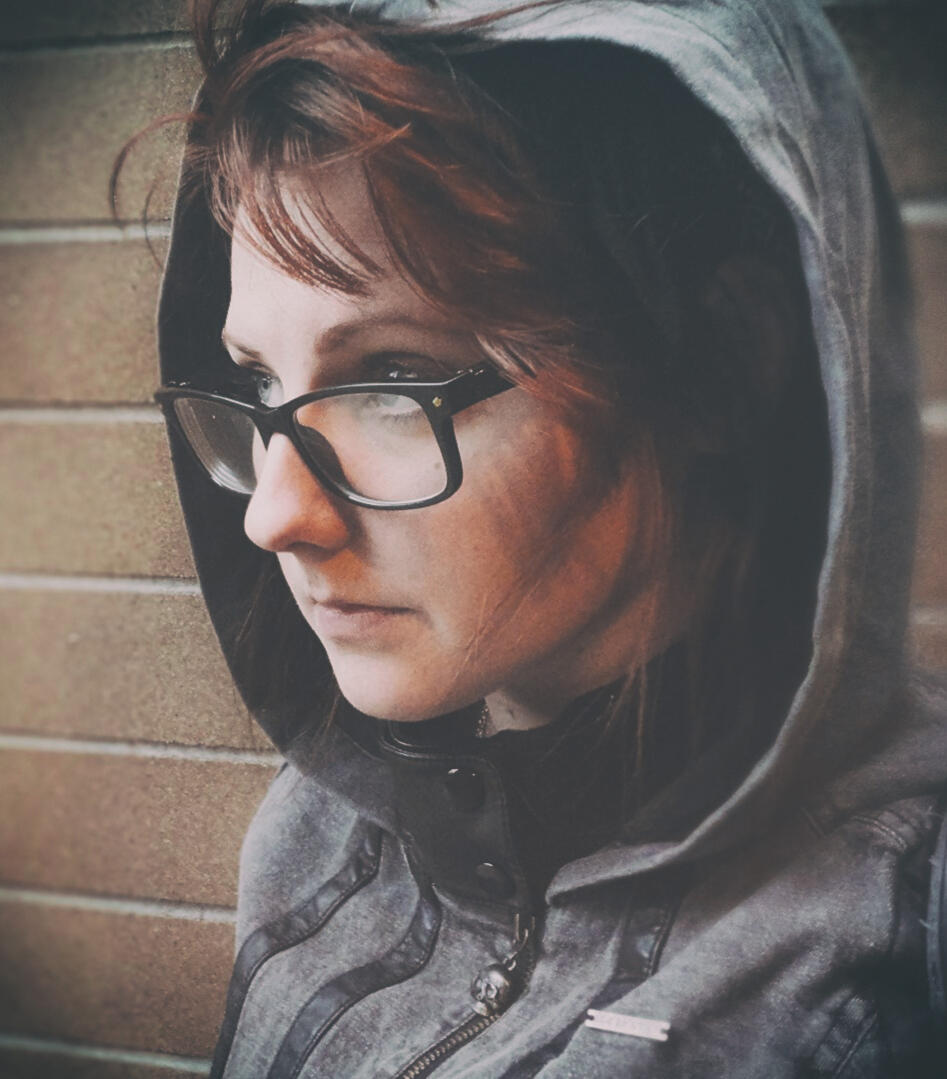 Join in the weekly fuckery
If you love fun and you like it loud, trust me when I say we can't wait to meet you.
I play music from all metal subgenres (and the occasional very not metal song.) We do musical deep dives, bizarre themes, trace the history of rock and roll, and don't take ourselves too seriously. Conversation each week tends to go off the rails. We've had listeners give each other sharpie tattoos, meme the everliving crap out of me, win merch, make crazy hats, party hard, and earn a little bit of crypto just for hanging out.